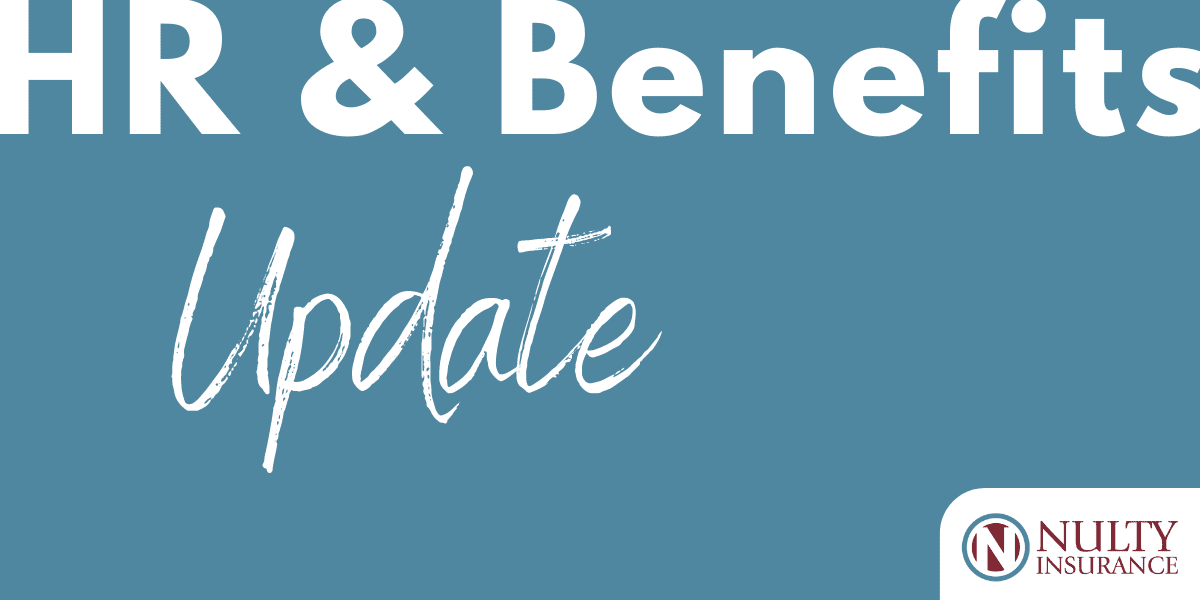 🗓️  January Updates
Keeping HR pros up to date with important compliance updates and human resource articles.
What Do the Supreme Court Rulings on Vaccine Directives Mean for Employers?
Now that the U.S. Supreme Court has once again blocked OSHA's vaccine-or-testing rule for large employers, businesses may want to review their COVID-19 related workplace policies. In light of the high court's ruling, some employers may decide to drop plans to require vaccination or administer weekly testing programs. For many, the decision on the ETS comes as a massive sigh of relief for businesses already saddled with the difficult task of addressing COVID-19 risks in the workplace. Businesses were struggling with how to handle large numbers of exemption requests and the seemingly impossible task of administering weekly tests, especially given the test supply shortage.
Other businesses might retain policies that align with OSHA's now-halted ETS. Private sector employers still have the right to roll-out a vaccine mandate or vaccine-or-testing policy that mirrors ETS. Additionally, employers may still have to comply with other COVID-19 vaccination rules at the state, local and industry level.
In a separate opinion on January 13th, the Supreme Court allowed the federal Centers for Medicare and Medicaid Services (CMS) to require COVID-19 vaccination for health care workers at Medicare and Medicaid-certified providers and suppliers. Employers that are covered by the CMS health care directive should note that the compliance dates have been extended. Workers must receive their first COVID-19 vaccine dose by January 27th and be fully vaccinated by February 28th. Additionally, employers must track employees' vaccination statuses and develop vaccination policies that include medical and religious exemptions and accommodations.
And, it's not breaking news to hear that the OSHA Rule could return. It was only designed to remain in place for six months, after which it would have to be replaced with a permanent standard. OSHA is considering a permanent vaccine-or-testing standard and accepting comments on the proposal through January 19th. Lawsuits against the permanent rule, if finalized, are also expected.
Michigan Announces Intent to Align With New CDC Quarantine & Isolation Guidelines
After a brief pause in which the MDHHS had stated that it would not immediately adopt recently-updated CDC guidelines for COVID-19 quarantine and isolation, the MDHHS announced on Friday, Dec. 31 that it will update Michigan's quarantine and isolation guidelines applicable to the general public to align with the new CDC guidelines. The updated guidance applies to the general public and does not change the current guidance recommendations for congregate settings (nursing homes, group homes, correctional facilities), early childcare or K-12 settings – these settings should continue to use existing guidelines and policies regarding quarantine and isolation.
Employers should pay careful attention to the current CDC guidelines, as they allow employees to return to work sooner. For the quarantine period after exposure, the CDC does not distinguish between persons who are vaccinated but have not received a booster within the recommended timeframe (six months after a Pfizer or Moderna vaccine series, two months after a J&J single dose). The new recommendations are:
Positive COVID-19 Test (Isolation):
Person should isolate for 5-days after a positive test
If after 5-days, one has no symptoms or has had symptoms but they are resolving and no fever, the isolation period ends
The individual should wear a mask around others for an additional 5-days
Exposed to COVID-19 (Quarantine):
IF
THEN

Unvaccinated; OR
Received 2nd dose of Moderna or Pfizer vaccine more than 6-months ago with no booster; OR
Received J&J vaccine more than 2-months ago with no booster

5-days of quarantine
5-days of wearing a mask around others

Received 2nd dose of Moderna or Pfizer vaccine within the last 6-months; OR
Received J&J vaccine within the last 2-months; OR
Fully vaccinated and have received a booster

No quarantine
10-days of wearing a mask around others
The new quarantine recommendation includes a caveat when "a 5-day quarantine is not feasible" after exposure, a person in that situation must wear a mask at all times when around others for 10-days. The CDC does not explain who determines when quarantine is not feasible, or how to determine if quarantine is not feasible.
Michigan Public Act 238 defines "isolation period" as the number of days an individual must be in isolation after displaying signs of COVID-19. A "quarantine period" is defined as the recommended number of days that an individual be in quarantine after the individual is in close contact. The employee must not report to work until the isolation or quarantine period has passed, and if symptomatic, the employee's primary symptoms have improved and 24-hours have passed without fever; or the employee tests negative. Therefore, employers may change the amount of days they permit employees to be absent from work, consistent with the new CDC recommendations. If an employee is under the care of a healthcare professional who recommends a longer isolation or quarantine period for the employee, employers may need to allow the employee time-off consistent with the provider's recommendation.
Group Health Plans Required to Cover At-Home COVID-19 Tests
On January 10th, the federal government issued guidance in the form of FAQs that implement President Biden's previous announcement that individuals who purchase over-the-counter (OTC) COVID-19 diagnostic tests for personal use during the public health emergency will be able to seek reimbursement from their health plan.
The following are highlights from this FAQ:
Health plans must provide coverage for OTC COVID-19 tests purchased for a participant's personal use on and after January 15, 2022, and throughout the public emergency.
Health plans are NOT required to provide coverage of OTC COVID-19 tests for employment purposes, and the health plan can require the participant to sign an attestation that the test was purchased for personal use only.
Health plans must provide coverage for OTC COVID-19 tests without cost-sharing, prior authorization, or other medical management requirements, and without involvement by a health care provider.
Health plans must limit OTC COVID-19 tests per plan participant per calendar month.
Health plans are strongly encouraged to provide "direct coverage" of OTC COVID-19 tests. This means that the health plan reimburses the retailer directly and the plan participant is not required to see reimbursement post-purchase. Health plans may limit direct coverage of OTC COVID-19 tests to the health plan's pharmacy networks and direct-to-consumer shipping program, and otherwise limit reimbursement for OTC COVID-19 tests from non-preferred pharmacies or other retailers to no less than the actual price, or $12 per individual test, whichever is less.
Health plans must take reasonable steps to ensure that plan participants have adequate access to OTC COVID-19 tests through an adequate number of retail locations (in-person and online) when offering direct coverage of OTC COVID-19 tests.
Health plans can also require plan participants to submit a claim for reimbursement (along with reasonable proof of purchase) to the health plan consistent with the health plan's internal claim procedures. Health plans must make this reimbursement option available at any time the health plan cannot meet the requirements of the permissible direct coverage limitation described above.
Employers should work with their health plan insurers or third-party administrators to implement coverage for OTC COVID-19 tests, such as setting-up technology and systems to process payments for direct coverage, and/or to process individual reimbursement requests from plan participants. Employers should also communicate to participants how the health plan will handle coverage for OTC COVID-19 tests, including limits on tests and specific claims procedures. Plan documents and SPDs should also be reviewed to see if they need to be amended.
Earlier this week, you should have received an email from Sandy confirming how your respective medical carrier (Blue Cross Blue Shield, Priority Health or UHC) are handling these OTC reimbursements. If you didn't receive the email and/or have any questions about this process, please don't hesitate to reach out to us.
DOL Announces Rule to Increase Federal Contractor Minimum Wage
The DOL recently announced a new rule that will increase the minimum wage rate for federal contractor employees. The new rule increases the minimum wage for individuals performing work on or in connection with federal contracts to $15 per hour on Jan. 30, 2022. The rule also allows the DOL to adjust this minimum wage rate beginning Jan. 1, 2023, and creates standards and procedures to implement and enforce minimum wage protections created by the executive order.
The timing for entering into, renewing or extending work under a federal contract determines which minimum wage rate will apply to federal contractor employees working on or in connection with that federal contract. As a result, federal contractors will need to determine and become familiar with the set of rules that apply based on their federal contract date.
Broker Compensation Disclosure Rule
Transparency and shared expectations are gold standards of any successful business relationship, and one of our core values here at Nulty. As your trusted agents, we believe that it's important to keep you well-informed about important issues and compliance updates. In that spirit, many of you are probably well aware of the Broker Compensation Disclosure Rule that was a component of the CAA (signed into law in 2020) and went into effect on December 27, 2021.
This Rule requires insurance agents/brokers to disclose all compensation to clients if they expect to receive $1,000 or more in direct or indirect compensation for providing their services. This disclosure must be in writing in advance of the date of the contract or renewal and include a description of the services to be provided, a description of all direct and indirect compensation, a description of the arrangement between the payor and broker/agent, identification of the services for which the indirect compensation will be received, identification of the payer of the indirect compensation and a description of how the compensation will be received.
For our clients with a January 1st renewal, you already received a written disclosure from us.
For clients with a renewal following January 1st, your agent will talk to you about this legislation and you will receive it around your renewal.
If you have any questions regarding this legislation, please don't hesitate to reach out to your Nulty agent.
2022 HR Compliance Calendar
For all the years that I worked in HR, I would have loved to get my hands on a monthly calendar that informed me of important due dates for various compliance requirements. Fast forward many years later and voila! I am happy to share that we have created a 2022 compliance calendar for your reference throughout the year.
Live Well, Work Well Newsletter – January 2022
A free wellness resource to download and share in your workplace.
This month's newsletter topics include:
Tips to Make and Keep Your New Year's Resolution

Don't Let Winter Derail Your Workouts
The Health Benefits of Being Organized
Chicken Noodle Soup Recipe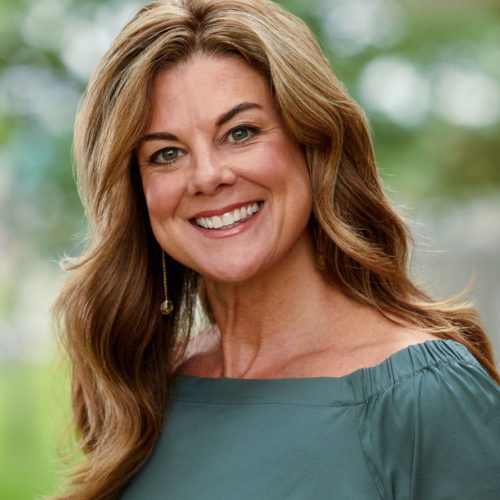 Our Employee Benefits team is here if you have any questions or would like us to help you with your group benefits.
Contact Us