On Friday, Dec. 17th the 6th Circuit Court of Appeals reinstated the OSHA's ETS for COVID-19. This ETS establishes a mandatory policy requirement for private employers with 100 or more employees. ETS opponents have already filed an appeal with the U.S. Supreme Court challenging the decision so this may return to "stay" but with the January 10th deadline right around the corner, we are encouraging employers to take action now.
🗓️ January 10, 2022
Establish and implement a COVID-19 vaccination policy.
Create a list showing the vaccination status of each employee, obtain proof of vaccination and maintain these records.
Provide employees with up to four hours of paid time off to receive each primary vaccination dose and paid sick leave to recover from any side effects experienced following each vaccination dose. Booster shots are not covered in this requirement.
Require employees to promptly provide notice when they receive a positive COVID-19 test or are diagnosed with COVID-19.
Immediately remove from the workplace any employee, regardless of vaccination status, who receives a positive COVID-19 test or is diagnosed with COVID-19 by a licensed health care provider, and keep the employee out of the workplace until the return-to-work criteria are met.
Ensure that each employee who is not fully vaccinated wears a face covering when indoors or when occupying a vehicle with another person for work purposes.
Provide each employee with information they can understand about the requirements of the ETS and the workplace policies and procedures established to implement the ETS.
🗓️ February 9, 2022
Ensure that each employee who is not fully vaccinated is tested for COVID-19 at least weekly (if in the workplace at least once a week) or within seven days before returning to work (if away from the workplace for a week or longer).
Important steps that employers should take to comply with OSHA's COVID-19 ETS
Step 1:  Determine Employer Coverage
All private employers with 100 or more total employees at any time the ETS is in effect are subject to the federal ETS or a state standard that meets or exceeds the requirements of the standard. The 100-employee threshold is based on a companywide headcount, rather than the number of employees at a particular worksite. Employers should count all employees individually, whether they are full-time, part-time or working on a temporary basis. Independent contractors and leased employees (where the client employer is not the employer of record) are not counted.
The standard does not apply to workplaces that are covered by the federal contractor requirement or the vaccination directive from the Centers for Medicare & Medicaid Services for health care workers at facilities that participate in Medicare and Medicaid programs. The standard also does not apply to employees who work remotely or employees who work exclusively outdoors; however, employers can enforce vaccination or testing requirements for these employees if they choose.
Step 2:  Determine Employee Vaccination Status
Employers are required to determine and maintain the vaccination status of their employees. Include in your vaccination policy the procedures for employees to notify the employer of their status along with which documentation to provide. Create and maintain a roster of employees and their vaccination statuses for the duration of the ETS.
Understanding how many unvaccinated workers an employer has will also help inform the best compliance approach for the organization. For example, an employer with only 10 unvaccinated workers might allow those employees to choose either vaccination or weekly testing, whereas a company with 100 unvaccinated workers may find the logistics of collecting weekly testing documentation too difficult and therefore decide not to offer the testing option.
Step 3:  Testing Options & Considerations
Whether employers plan to offer the option of weekly testing to unvaccinated workers or only use testing as a religious or disability accommodation, they should review the logistics of testing before determining a compliance approach.
Accessibility – Questions to Consider
Are there testing locations near the workplace? What are their hours and procedures for testing? How long does it take to get testing results there?
Contact these locations to determine which vaccines they offer and what their capacity is for handling your employee testing.
Is onsite testing a more convenient option?
For employers with large numbers of unvaccinated workers, a vendor-run testing program at the workplace might be a good approach.
What day(s) of the week will the employer require testing? Will local testing locations be open and available to test all impacted workers?
For example, if an employer requires a negative test result each Monday, will all employees be able to get a test near the worksite the week before, or will employees need to be tested on their off days? If testing during the workday is the only available option, how will employees' late arrivals or early departures for testing affect productivity?
Which test will the employer accept?
The rapid test (an antigen test) yields results in about 15 minutes but can give inaccurate results. It appears to be most effective when someone is experiencing symptoms of COVID-19. The PCR test (polymerase chain reaction) is the gold standard test. Results are usually available in two to four days. This is the most accurate test for both symptomatic and asymptomatic individuals, which makes it more reliable for routine testing. Over-the-counter (OTC) self-testing kits are widely available at pharmacies and online, some with mail-in options for results (PCR), while others give results in about 15 minutes (rapid antigen). The ETS allows for the use of OTC self-tests that are observed by employers or authorized telehealth providers. Self-administered and self-read rapid tests are not acceptable under the ETS.
Cost
The ETS does not require the employer to cover the cost of testing; however, employers should consider the following:
Are there current state laws that would require employers to pay for employment-related costs?
For example, California requires reimbursement to employees for necessary business expenses, which would apply here. Check all applicable states because employees are governed by the laws of the state in which they perform work, which may not be where company headquarters is located.
What are the projected costs for both the employee and employer for testing?
Contact local suppliers to compare pricing, including organizations providing onsite testing services. The IRS has stated that in-home tests would be reimbursable under flexible benefits plans such as flexible spending accounts and health savings accounts, which may help employees manage costs.
Will the cost of testing, if paid for by the employee, bring the employee's weekly pay below minimum wage?
Both the Fair Labor Standards Act and some state laws would not allow this.
Will an employer's budget allow for employer-paid testing for as long as the ETS is in place (a period of up to six months to start, then it could be made permanent)? Or is mandatory vaccination, which is free, the better option?
Step 4:  Consider Paid-Time-Off Requirements
The ETS requires employers to provide employees with up to four hours of paid time off to receive the vaccine during normal work hours. This includes time spent scheduling the vaccine appointment, completing paperwork, receiving the vaccine, and traveling to and from the vaccination site. Employers are not required to offer paid time off to employees who choose to receive the vaccine outside of their regular work hours. Booster shots are not included in the federal requirements.
Employers must also provide a reasonable amount of paid sick leave to recover from side effects experienced following vaccination; however, employers may require employees to use paid sick leave benefits already provided by the employer. If leave is exhausted, employers must offer additional leave which cannot be deducted from future earned leave.
For employers that include a testing option for unvaccinated workers, the time spent obtaining a COVID-19 test may be considered hours worked depending on the circumstances, such as when directing employees to use a specific provider at specific times.
Step 5:  Address Remote-Worker Requirements
The ETS does not cover employees working from home for the duration of the standard. If an employer has remote workers who will never come into the office, employers may use remote work as an option for unvaccinated workers.
If an employer chooses to consider a full-time remote-work option, it should determine how many employees this would apply to, what the employee-eligibility requirements would be, what costs might be associated with long-term telecommuting and any other data meaningful to the company.
Employers can also choose to enforce a vaccination requirement for remote workers, even though it is not required by the ETS.
Step 6:  Determine A Compliance Approach & Create A Written Policy
A clearly written policy should detail the requirements the employer has decided upon and the consequences for noncompliance. Procedural requirements might include:
Required documentation, both for proof of vaccination and for weekly testing.
A process for employees to submit required documentation and procedures for storage and retention of the information.
Time frames for current and new hires to comply.
A system for religious and disability accommodation requests.
The steps to be taken if an employee fails to comply, up to and including termination.
Step 7:  Develop Employee Communications
The ETS requires employers to provide employees with information about the ETS, employee rights and protections, and the benefits of vaccination. Send a memo to employees that includes the following:
Information about the requirements of the ETS as well as the workplace policies and procedures established to implement the ETS.
Information about protections against retaliation and discrimination.
Information about laws that provide for criminal penalties for knowingly supplying false statements or documentation.
Communicate ahead of time where employees can go to get vaccines near the workplace or how to find locations near their homes, and keep this information easily accessible. Detail whether employees must seek testing outside of work hours.
Some employees may choose to leave the company rather than be vaccinated, and early communications may give them a head start, leaving employers with worker shortages. Knowing the percentage of unvaccinated workers and their sentiments, as surveyed in Step 2, can help an employer prepare for this. However, any employer with 100 or more workers will be held to the same vaccination requirements, so a mass exit may not come to pass. If warranted, employers may want to communicate that a discharge for violating a company policy (such as mandatory vaccination or testing) generally makes an individual ineligible for unemployment insurance.
Step 8:  Establish Reporting & Record-Keeping Procedures
The ETS requires that employers establish procedures for employees to promptly report a positive COVID-19 test or positive COVID-19 diagnosis to the employer. Upon such notice, employees must be immediately removed from the workplace until return-to-work criteria from the CDC are met.
A roster of and records pertaining to employee vaccination status must be maintained by employers as confidential medical records and must be retained for the period of time the ETS is in effect. Acceptable proof of vaccination status includes:
The record of immunization from a health care provider or pharmacy.
A copy of the COVID-19 Vaccination Record Card.
A copy of medical records documenting the vaccination.
A copy of immunization records from a public health, state or tribal immunization information system or a copy of any other official documentation that contains the type of vaccine administered, date(s) of administration and the name of the healthcare professional(s) or clinic site(s) administering the vaccine(s).
A signed and dated employee attestation (in instances when an employee is unable to produce proof of vaccination).
Employers must make certain records available for examination and copying to an employee (and to anyone having written authorized consent of that employee) or an employee representative.
Employers are also required to make available to an employee, or an employee representative, the aggregate number of fully vaccinated employees at a workplace along with the total number of employees at that workplace.
Vaccination Tracker Tool
We've put together a handy tool that includes a vaccination tracker, sample policies, OSHA Fact Sheets, and other compliance resources!
Get Access Now
There are some rumblings that OSHA's ETS will be placed on hold again so stay tuned! In the meantime, please don't hesitate to reach out to your favorite Nulty elf should you have any questions.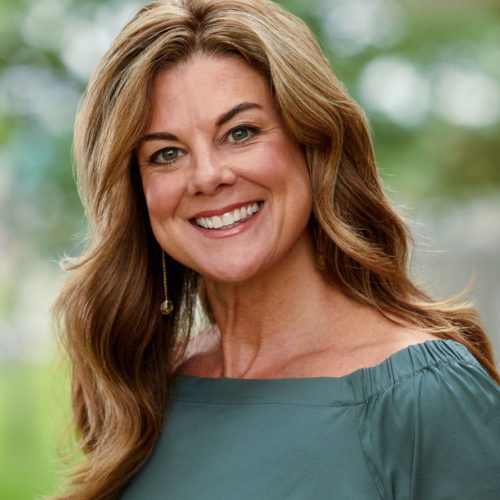 Our Employee Benefits team is here if you have any questions or would like us to help you with your group benefits.
Contact Us