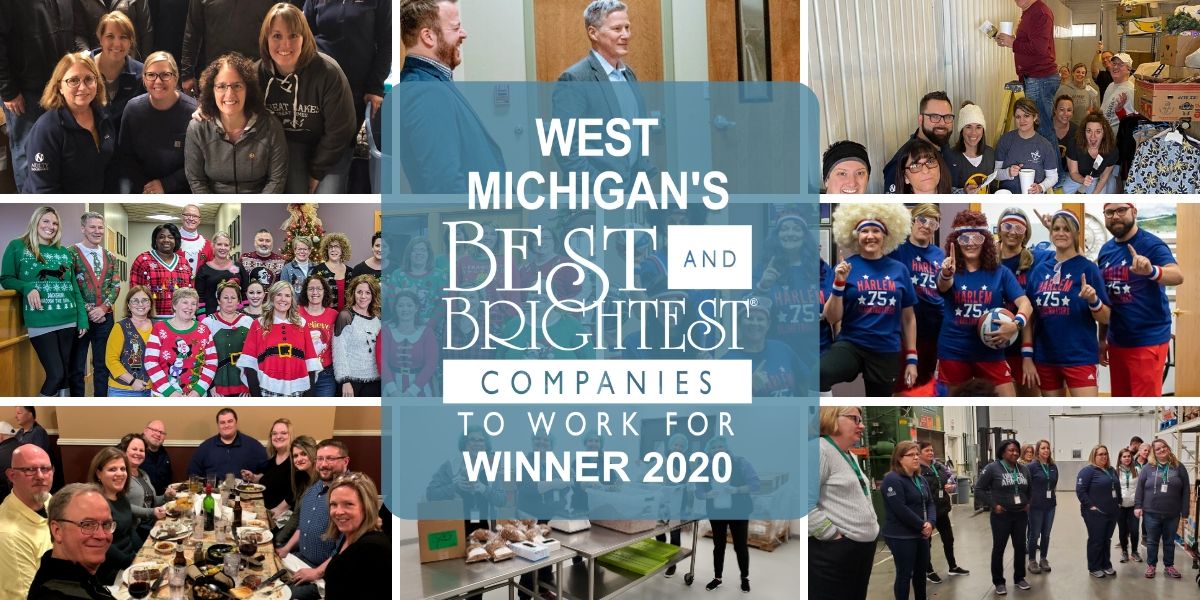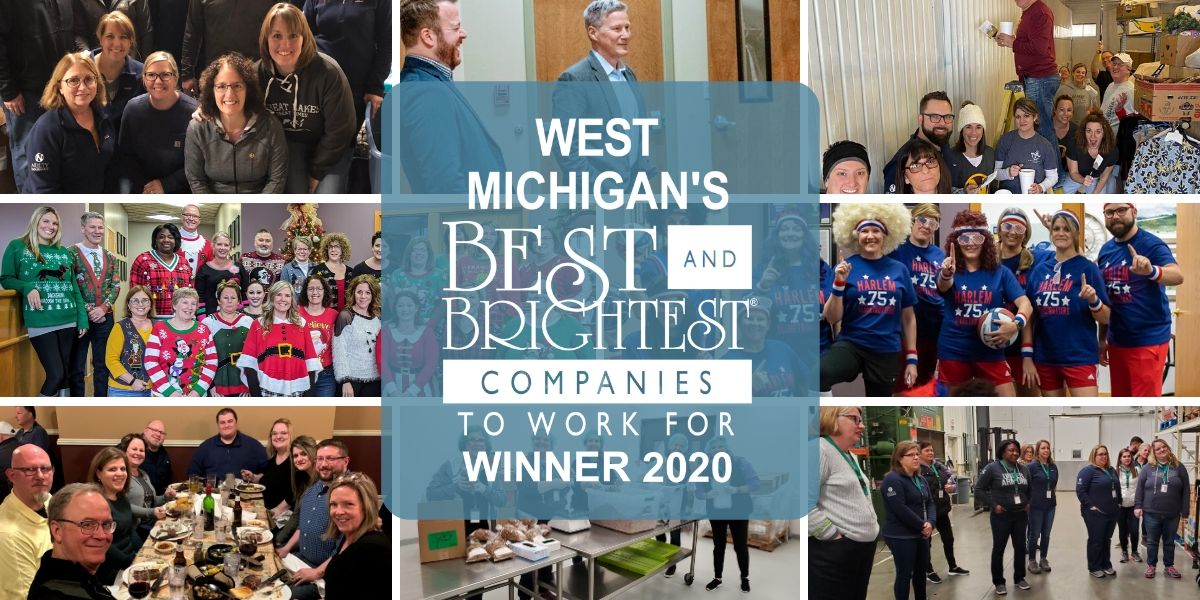 It's that time of year in West Michigan for companies to shine bright and we are proud to announce that Nulty Insurance has made the list again this year!
On Tuesday, May 12, 2020, the Best & Brightest Companies to Work For® program celebrated regional award-winning companies for best practices during its annual ceremony. Traditionally held during a luncheon, the event went virtual this year. The program was moderated by Jennifer Kluge, President and CEO of the National Association for Business Resources and owner and publisher of Corp! Magazine, while winners were announced live by Steve Kelly of NewsRadio WOOD 1300 & 106.9 FM.
The Best and Brightest Companies To Work For® awards competition provides the business community with the opportunity to gain recognition, showcase best practices, and demonstrate why each applicant would be an ideal place for employees to work. After being nominated, a company responds to an employer survey and its employees are polled confidentially. The process is designed and audited by the Illinois Institute of Technology's market research division and surveys are scored by Inquisium, a market research firm out of Virginia. The criteria is determined annually based on market conditions and trends and applied throughout the country. Along with West Michigan, winners are honored regionally in the Atlanta, Boston, Chicago, Dallas, Metro Detroit, Houston, Milwaukee, and San Francisco markets before moving on for consideration at the national level.
By participating in the program, companies realize an exponential increase to their return on investment through profiling reports, continuing education, and essential tools. While the complete list of West Michigan winners can be found here, those whose names you might recognize for their locations throughout Southwest Michigan are:
| | | |
| --- | --- | --- |
| AmeriFirst Home Mortgage | | Keyser Insurance Group |
| Andy J. Egan Company | | Knight Watch Inc. |
| Arbor Financial Credit Union | | KSS Enterprises |
| Armstrong International | | Lake Michigan Credit Union |
| BDO USA, LLP | | Life EMS Ambulance |
| Bell's Brewery Inc. | | Mercantile Bank of Michigan |
| Blue Cross Blue Shield of Michigan | | Northpointe Bank |
| Brink, Key & Chludzinski | | Nulty Insurance |
| Buist Electric | | OMNI Community Credit Union |
| Consumers Credit Union | | OptiMed Health Partners |
| CTS Telecom | | OsborneKlein |
| Eckert Wordell | | Plante Moran |
| Express Employment Professionals | | Schupan & Sons, Inc. |
| Feyen Zylstra | | Southwest Michigan First |
| Fleis & Vandenbrink | | Specialty Eye Institute |
| Greenleaf Hospitality Group | | Sun Title Agency |
| Greenleaf Trust | | TowerPinkster |
| GT Independence | | Trillium Staffing |
| Heritage Community of Kalamazoo | | Willis Law |
| Honigman LLP | | Windemuller Electric |
| Humanex Ventures | | The Wiser Financial Group |
| Imperial Beverage | | WSI |
| Kalamazoo Community Foundation | | Yeo & Yeo CPAs & Business Consultants |
| The Kendall Group | | Zeigler Auto Group |