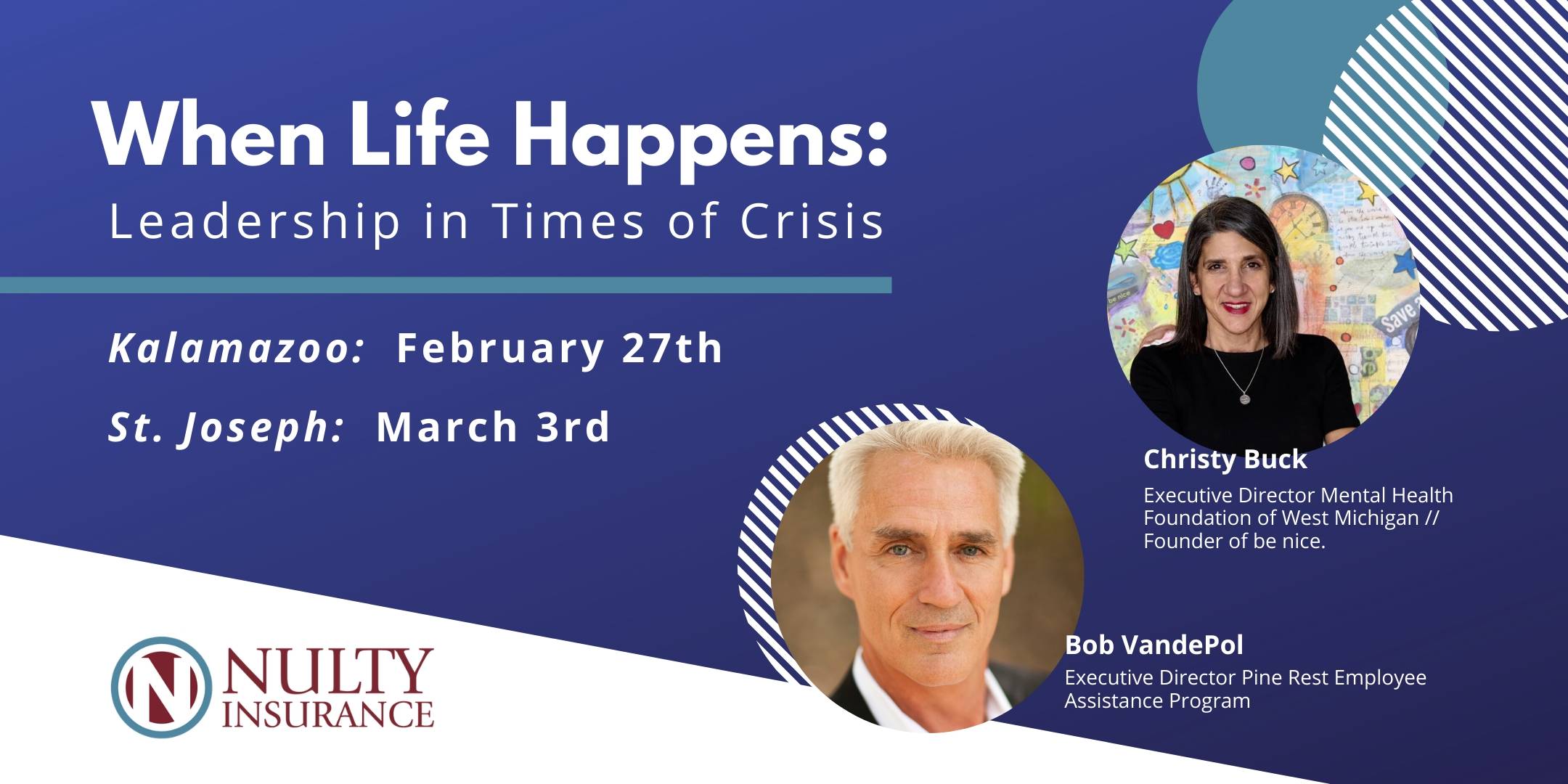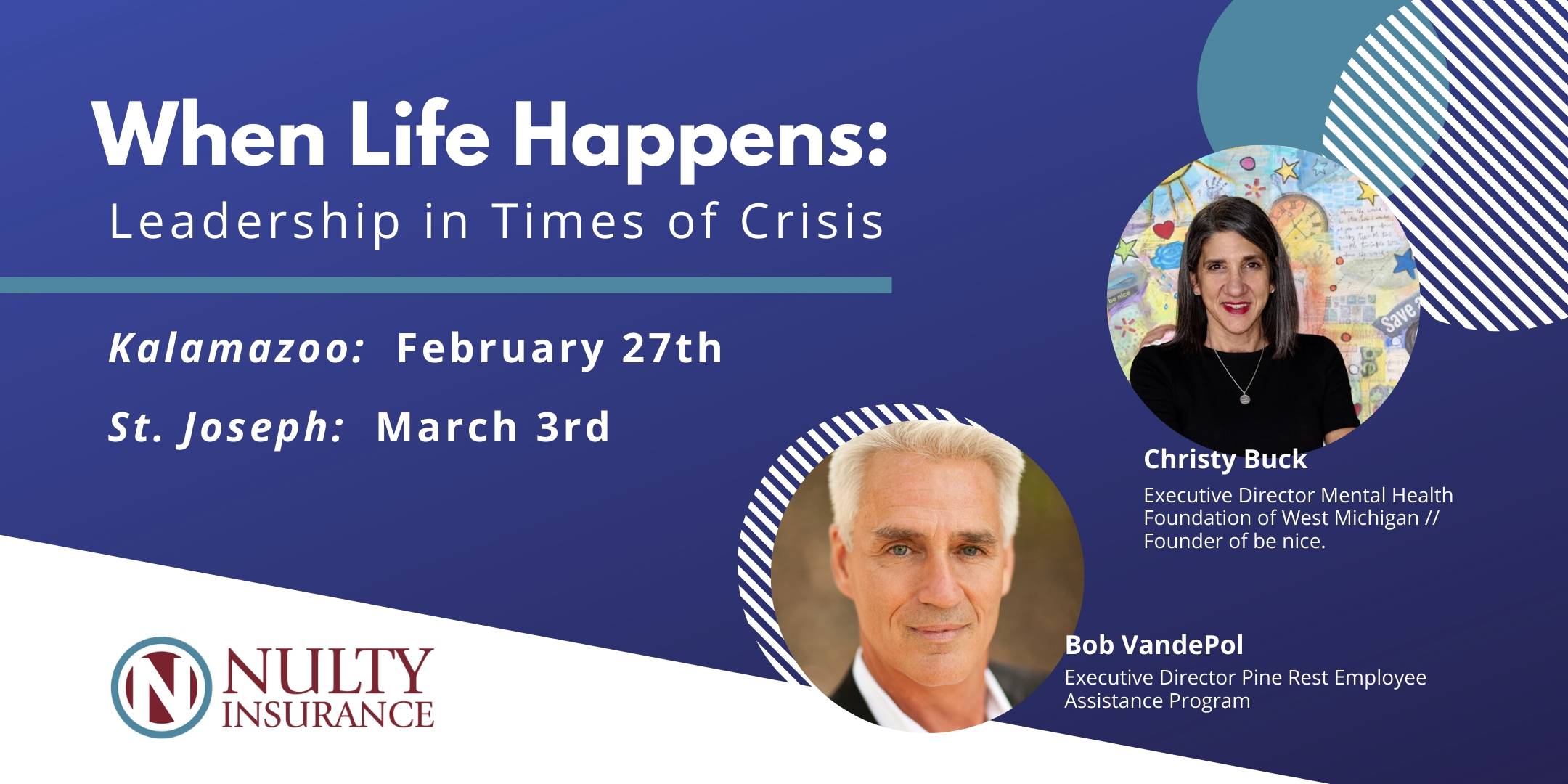 Wightman & Associates
2303 Pipestone Road, Benton Harbor, MI 49022
ABOUT THIS EVENT
Mental illness comes in many forms and is a serious medical condition that can affect anyone. Rather than be bystanders, everyone in the workplace can help when someone appears to be struggling.
Who Should Attend:
HR & Benefits Professionals
Business Owners
Executive Officers
Front Line Supervisors & Managers
Topics of Discussion:
Mental Health 101
Depression in the Workplace
Crisis Leadership
Resilience in the Workplace
Suicide: prevention/postvention
About the Speakers
Bob VandePol, MSW
Bob serves as Executive Director of Pine Rest Christian Mental Health Services' Employee Assistance and Church Assistance programs where he leverages behavioral health expertise to support healthy, productive people and groups. Prior to joining the Pine Rest team, he was President of Crisis Care Network, helping to lead it from a startup to the world's largest provider of Critical Incident Response services to the workplace. Active as a keynote speaker, Mr. VandePol has published and been quoted in business and clinical journals, co-authored book chapters addressing workplace response to tragedy, and has been featured as subject matter expert in numerous video training series. He managed CCN's Command Center in Manhattan after the 2001 terrorist attacks and led teams in response to high-profile tragedies including the Boston Marathon bombing; Aurora, Sandy Hook, and Las Vegas shootings; natural disasters, and our nation's prominent university-based tragedies. He frequently consults with businesses, universities, schools, and churches regarding how leaders can accelerate organizational recovery following crises.
Christy Buck
With over 33 years of experience in mental health, Christy passionately leads the Mental Health Foundation of West Michigan. Her desire for transforming and saving lives through mental health education led her to develop two classroom programs – be nice. and Live Laugh Love and becoming a certified instructor in Mental Health First Aid and QPR. Christy and her staff have educated thousands of individuals each year through their education programs and other various speaking engagements and presentations throughout Michigan. She is a graduate of Michigan State University and a Licensed Social Worker.