The Willis Foundation. a 501(c)(3) non-profit organization formed in memory and in honor of a beloved brother, son, friend and Marine, is committed to supporting the men and women of our armed services by providing Great rewards for Great Warriors. The mission of the Willis Foundation is to continue to perpetuate the memory of Corporal Christopher Kelly Willis by fostering and contributing to the welfare of those things in life he loved and cared for the most, the world's children and the United States Marines.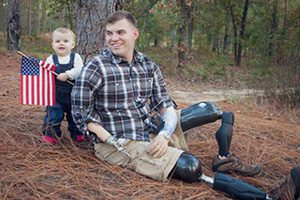 Chloe Mills- 2014 Scholarship Recipient
The Corporal Christopher Kelly Willis Foundation provides educational  scholarships to children of military personal killed (or permanently disabled) in a combat zone from Calhoun, Van Buren, Kalamazoo, and Macomb Counties. There are two ways the scholarship may apply:
First, if you are a senior graduating high school or currently in college (or post high school vocational or technical institution) you may apply to receive the scholarship for the following year.
Secondly, parents of young children may apply and the Willis Foundation will put away money for their college cost later in life.
This service helps honor our men and women who have fought bravely and made the ultimate sacrifice for our freedom by assisting their children in receiving higher education.
Please visit:  www.willisfoundation.net for additional details or to apply for scholarship opportunities.