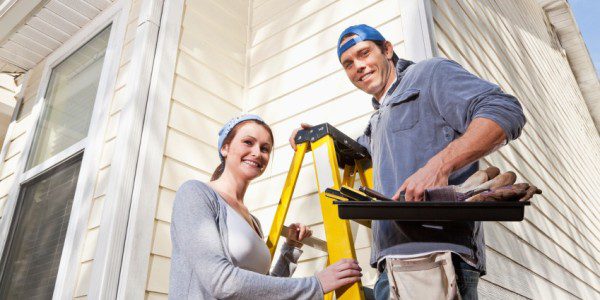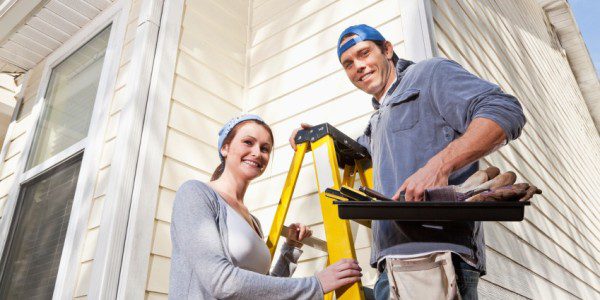 With the arrival of spring, we look forward to warmer weather and longer days to enjoy the outdoors. But, before we can fully enjoy all that spring  has to offer, we may first need to clean up some of the damage caused by a long winter. Prepare now for the upcoming season with these spring home maintenance tips, and you can rest easy when spring has officially sprung.
Yard Care for Improved Curb Appeal
No doubt winter took its toll on your front yard and possibly your home. Once the danger of frost has passed, give the neighbors and visitors a nice view by sprucing up your landscaping and home exterior.
Lawn – Rake your grass and give it the first fertilization of the season.
Flowers – If last year's flowers are long gone, till compost into the flower bed and plant early spring annuals. Or if your flower bed contains perennials, lightly till the area surrounding the plants and add mulch and fertilizer, which will encourage the plants to come back to life.
Trees – Signs that trees require pruning include crossing, dead or decayed branches or limbs impinging on the house or utility lines. Perform simple pruning cuts yourself, but leave climbing in trees and more extensive cutting to a certified arborist, who can safely prune your trees correctly.
Siding & Roofing – Check your siding and roofing for loose materials, chipped paint and rot. Look for areas where caulking has weathered away, such as around the chimney. Make sure to call in a roofing expert when necessary.
Check for Outdoor Safety Hazards
Deep Cracks – Look for cracks in sidewalks and driveways, which pose a tripping hazard. Seal the cracks with a concrete and mortar repair product.
Debris – Remove debris around the perimeter of your house that made its way onto your property during winter storms to prevent injury. Debris also collects in rain gutters and should be unclogged to keep rain water moving away from your home's foundation.
Standing Water – Drain any areas where water can collect and attract mosquitoes or cause water backup.
Outdoor Home Lighting – If you discover lighting that is not working despite changing light bulbs and checking the fuse box, you may have a short in the line caused by moisture, which will require the expertise of an electrician. Also ensure that the lighting you do have is sufficient. Look for poorly lit areas of the landscape that could pose a safety or security hazard.
Complete these pre-spring home and lawn maintenance tasks and rest assured that your house will be as ready as you are for the pleasant days ahead.
Content Courtesy: JULIE BAWDEN-DAVIS