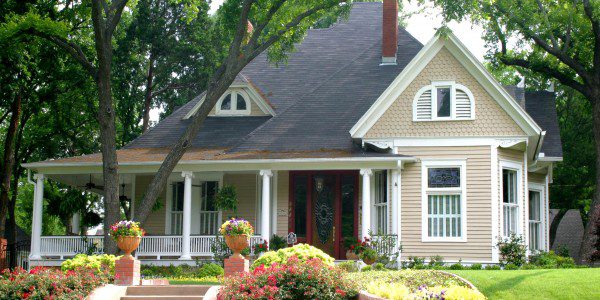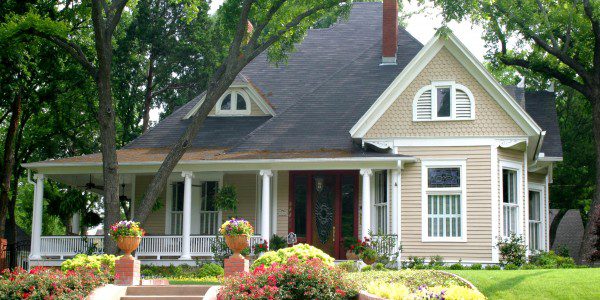 Buying homeowners insurance is important for every homeowner. Homeowners insurance will pay for the cost to repair or replace your home if it is damaged. In order to ensure you are fully protected, you need to understand how your homeowner's insurance policy works and what it does and does not cover. Read on for the top 10 mistakes people make when buying homeowners insurance.
Not understanding replacement cost versus value. You typically want your policy to be for replacement cost, not just for the value of your home. Building a house comparable to the one you have may cost more than the house is actually worth, especially if you have a lot of upgrades or if home construction prices have risen in your area and property values have fallen.
Underestimating the value of goods in your home. Homeowners insurance covers not only the cost of your home, but also of the cost of your possessions inside. You may not realize how much all of your things cost until you have to replace them all. Make sure you make an accurate accounting of all the furniture, electronics and other items in your house and think about how much it will cost you to replace them in the event they are all destroyed.
Not updating your insurance company about life changes. If you get a dog, for example, you may need to let your homeowners insurance company know. Since dog bites are usually covered under the terms of a policy, the cost of your premiums may rise slightly. However, if you don't let them know and your dog does injure someone, you could find yourself without the liability coverage you need.
Not accounting for specialty items. Some homeowners believe their policy will cover everything in the house. However, if you have expensive collections, a very expensive jewelry wardrobe or other special items, those may not be covered in your standard policy. Make sure you purchase any riders- an insurance term for additional coverage- that you need in order to be protected.
Failing to understand exclusions. Homeowners insurance covers most damage to your home, but will not cover things such as earthquake damage if you live an area prone to earthquakes. If you do live in a place where natural disasters are common, check with your insurance carrier to find out if there are special policies you should buy to make sure you are protected.
Failing to take full advantage of the coverage afforded. Some homeowners may be unaware, but if you are traveling and are mugged and lose your laptop and your engagement ring in the event, your homeowners insurance policy may cover the cost of the replacement. If you suffer a loss, contact your insurer to see if you are covered.
Overestimating coverage. Your homeowners insurance will not generally pay for normal wear-and-tear on the home. For example, if you need new pipes because your pipes are old, most policies don't cover that. Don't assume that just because you have a home insurance policy that you won't need to be financially prepared for problems with your home. Have an emergency fund to take care of problems.
Not resolving problems in a timely manner. If you have mold growing in your home, for example, your insurance company may take care of the cleanup. However if you are informed of the problem and do nothing and the problem grows and becomes far more expensive, you may be precluded from making a claim since you caused the problem with your inaction.
Neglecting to group your policies. You may be able to get homeowners insurance, car insurance and even life insurance through the same company for a substantial discount. See if the company offers this to you as an option to lower your monthly bills.
Setting the deductible too high. The deductible is the amount you have to pay before your insurance kicks in. While setting the deductible high can lower your monthly premiums, if you do not have the money to pay $1000 or $5000 when something goes wrong, you'll need to either set aside that money in an emergency fund or pay the higher premiums for the lower deductible so that when something goes wrong you aren't left unable to fix it.