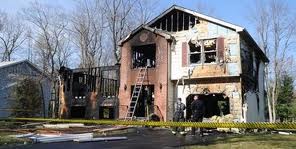 If your home happens to have a fire loss while your vehicles are parked in your garage or any area of the premises there would NOT be coverage for your vehicles under your home owners policy.
Your automobiles WOULD be covered under your comprehensive portion of your auto insurance though.
Next time you have a review of your home and auto insurance policies make a list of questions to chat about with your agent. This will help give you piece of mind that all of your coverage's are up to date and meet the needs of your family.
For all of your home, auto, life, and umbrella policy needs call one of Nulty Insurance's agents. We have various carriers to help you fid the right policy.
www.nulty.com   or call toll free at 888.813.9200